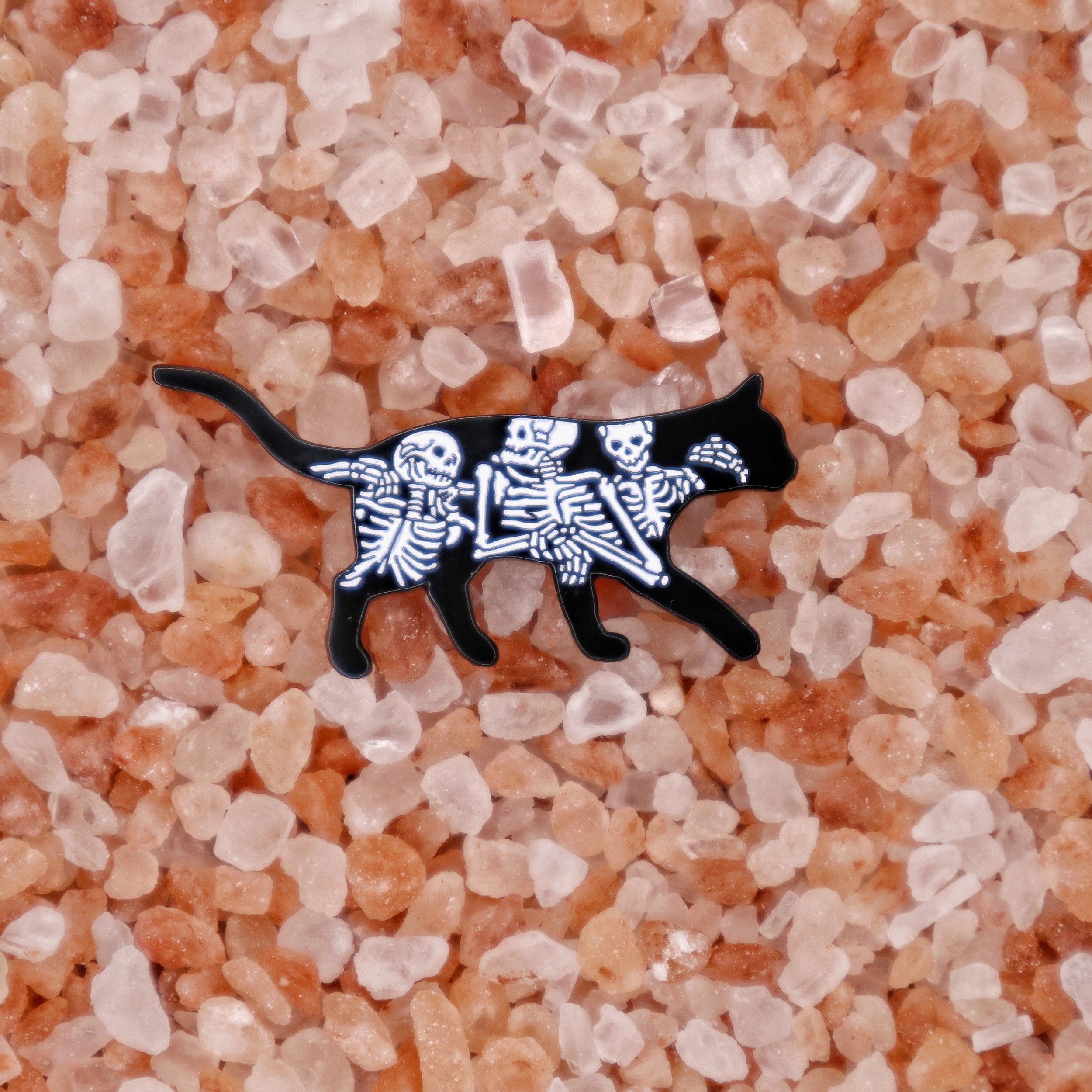 R.I.P. Spooky Pin
Meow, I may be cute, but I'm sneaky and spooky too. I feature three chatting skeletons who may hold your fate in their hands. We suggest using this to add a bit of pizazz to a backpack, a touch of spooky to your t-shirt, or bring a bit of personality to your office space!
P.S. Ideal for the black cat owner, halloween worshipper, or superstition crusher!
P.P.S. Dedicated in loving memory to Spooky the cat.
Details
1.5 x .5"
Enamel Pin
Black + White
Metal Locking Clasp
By Strike Gently Co. x Nemanja Bogdanov