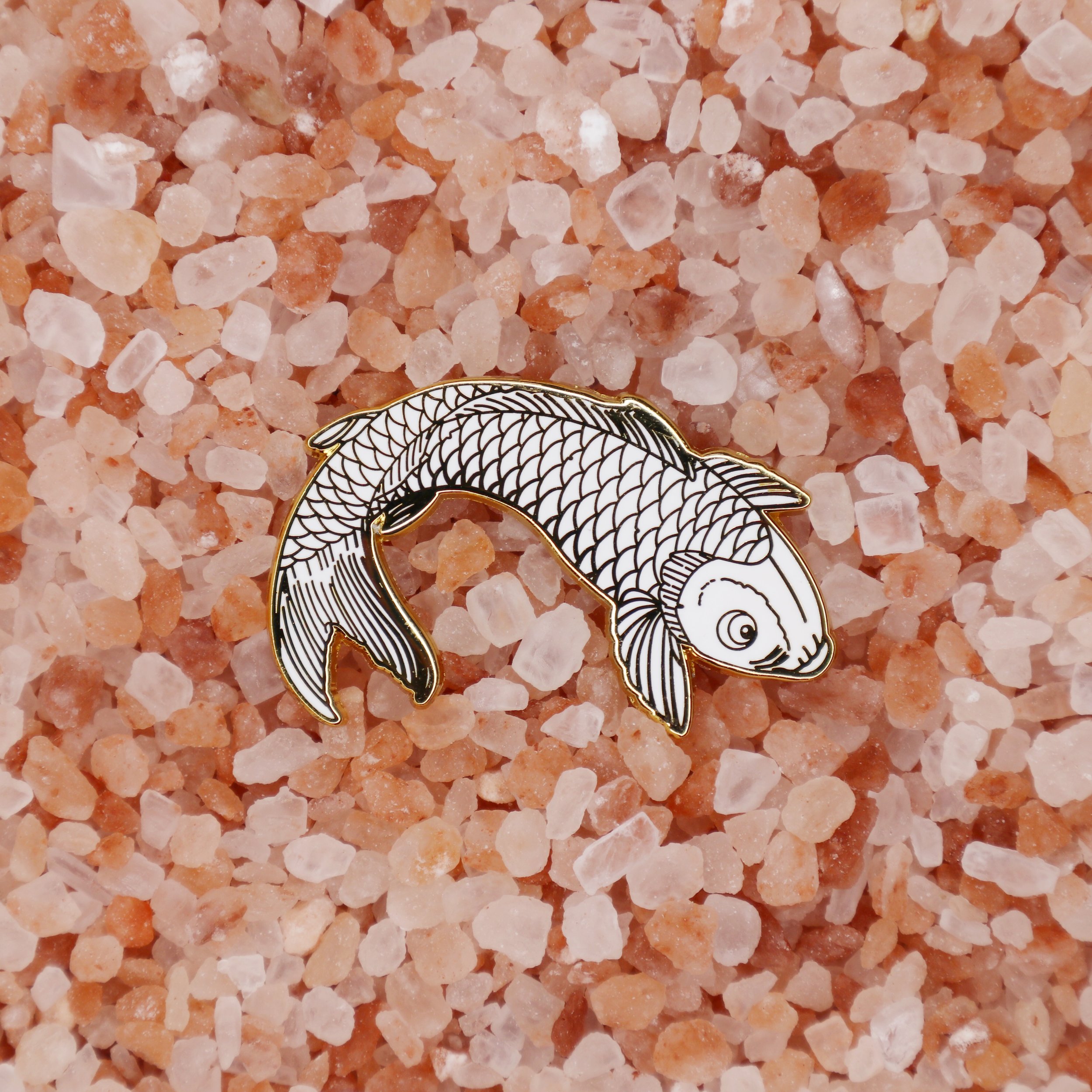 Yang Koi Pin
Hi, my name is Yang and I represent growth, passion, masculinity, outward movement, and light. I can swim on my own but I shine my best when I'm with my partner in life, Yin. We suggest using this to add a bit of pizazz to a backpack, a touch of color to your t-shirt, or bring a bit of personality to your office space!
P.S. The perfect fit for those with devotion, courage, and stability!
Details
1.5 x 1"
Gold Plated Enamel Pin
White + Gold
Metal Locking Clasp
By Strike Gently Co.