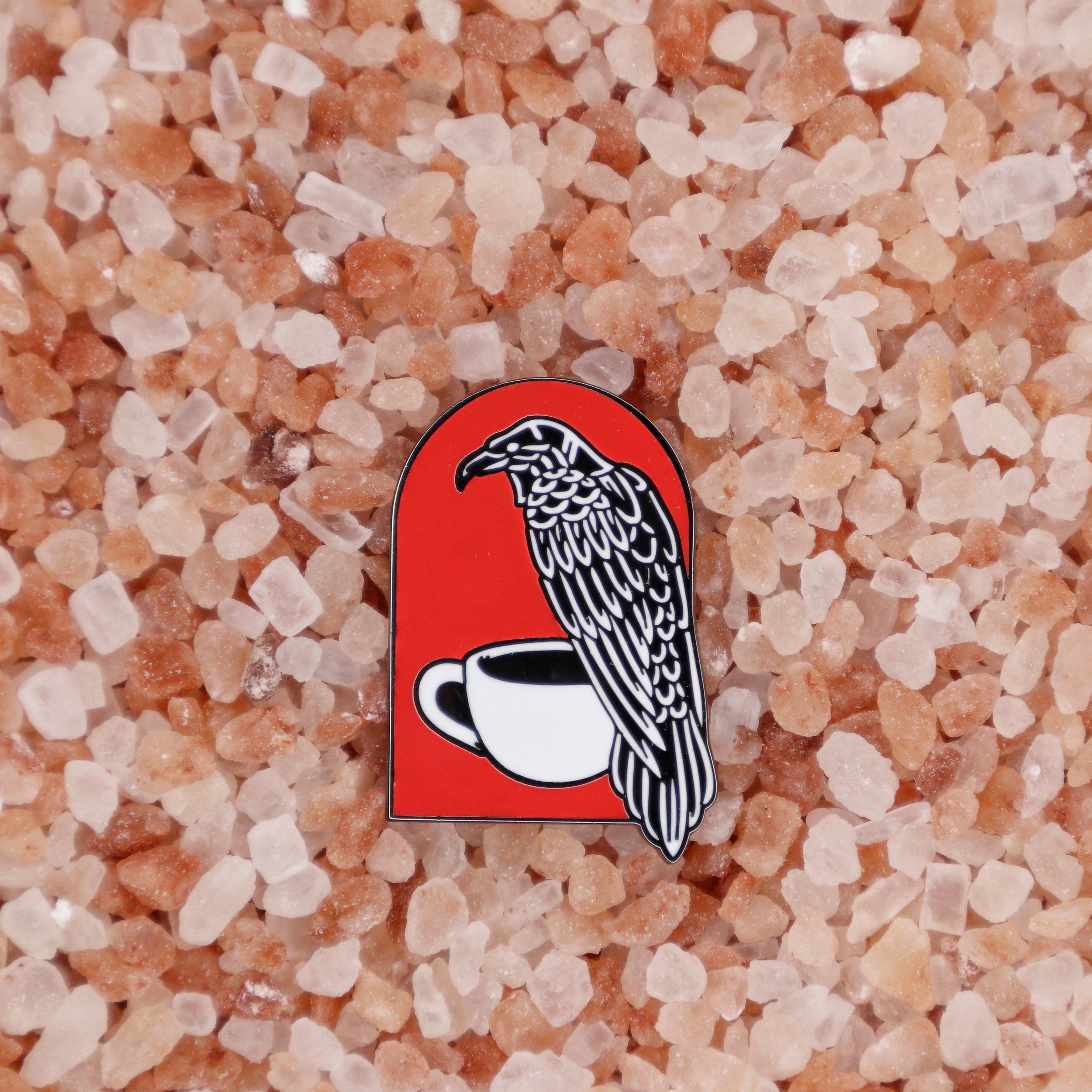 Edgar Allen Crow Pin
Whether you're headed to the library, a poetry slam, or the House of Usher, share your literary prowess with our Edgar Allen Poe inspired pin. We suggest using this to decorate a boring birthday bag, add a touch of color to your cork board, or spice up your jean jacket!
P.S. Just the right touch for any coffee craver, aspiring poet, or fan of Nevermore.
Details
.75 x 1.25"
Enamel Pin
Black, White, Red
Metal Locking Clasp
By Strike Gently Co. x Death by Coffee